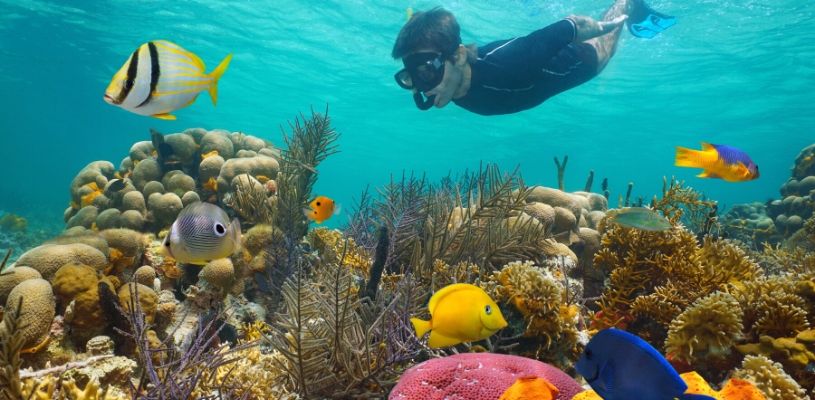 A Guide to Getting Around in Panama
Panama is a small country, both in population and square miles, but the construction of the Panama Canal led to the creation of a great transportation infrastructure. Even though that was over 100 years ago, the roads are well-maintained and in good shape. The capital, Panama City, is as modern a city you'll find in the world, and every form of modern transportation is available there, all the way down to Uber and Lyft. The Inter-American Highway is the main highway in the country, running east to west from Costa Rica to Yaviza in the Darién Province. Don't worry about how you'll get to Boca Chica for the Panama fishing excursion of your life—you have many options. Here's a brief guide to getting around in Panama.
Planes
There are many domestic flights in Panama, and they're generally very short—the longest takes an hour. On popular routes, the plane will make a few stops, so make sure you get off at the right place. A busy destination can have several flights a day, while remote locations only have one or two a week.
Rental Cars
It's possible to never get behind the wheel in Panama, but if you need to drive, you can always rent a car. The streets in the cities are crowded and busy, and rural roads trend on the rough side. You can drive for 90 days as long as you have a valid driver's license.
Buses
Buses are the primary mode of transportation for locals. They operate frequently, and they're cheap and usually comfortable. In rural areas, expect the bus to make several stops, including at roadside restaurants so that passengers can eat and use the bathroom.
Boats
With miles and miles of coastline and hundreds of islands, some parts of Panama are only reachable by boat. Water taxis, car ferries, and charter boat services are available throughout the country. In remote areas, you may have to negotiate a price with the boat owner.
Taxis
Taxis are everywhere in Panama, even in the small towns. You'll see these bright yellow cars and trucks up and down most streets. None of them have meters—local laws usually determine the fares, and certain routes have set prices. It's a good idea to agree on a price with the driver before setting off.
Trains
The Panama Canal Railway is the only train line in the country. It runs from Balboa, just outside Panama City, to Colón. The rail runs parallel to the Panama Canal, and it's largely used by travelers day-tripping from Panama City. The trains are vintage, with carpeted floors and wood panel walls that harken back to the early 20th century, when the canal was built.