Sport Fishing Trip Panama
Escape on a sport fishing trip to Panama and experience one of the world's most prolific Big Game Fishing grounds. The Gulf of Chiriquí is a treasure of Panama with Big Game Fishing at Hannibal Bank  and Isla Montuosa. During a 3 day trip it is possible to land a marlin, sailfish, yellowfin tuna, roosterfish and cubera snapper.  Add to the list wahoo, mahi, bluefin trevally, snook, grouper, and amberjack. 
Getting to Panama is a easy flight from most of the United States. The country is served by Air Canada, Air France, American, Copa, Delta, KLM, Lufthansa, United and others. No visa is required for most citizens.
We catch those "fish of a lifetime", marlin of more than 500 pounds, 250-plus-pound yellowfin tuna and 70 pound rooster. IGFA World Record book shows Panama with multiple records for a number of big game species.

Sport Fishing Trip to Panama
Fishing the Gulf  means navigating above underwater islands and pinnacles that reach from thousands of feet to just 50 feet. The unique terrain and currents push both nutrients and oxygen to the surface in far greater quantities than normal ecosystems. Consequently these nutrients causes an abundance of bait fish therefore exceptional sport fishing.
Our Island lodge is one of the closest operations to the sport fishing hot spots. Our premium fleet can reach the big game fishing grounds in a timely and conformable manner. Therefore you have plenty of extra time to hook an exceptional marlin or tuna depending on the fishing calendar.
Our captains speak english and  so check our fishing calendar and fishing reports and come for a rod bending trip of a lifetime. 
Big Game Fishing Hannibal Bank
The lodge's Sport Fishing spots include the following locations:

Hannibal Bank
Located 48 nautical miles from the lodge, this area is one of the most unique fishing grounds in the world. Running five miles long and three miles wide. The banks is characterized by deep water in addition to being a beneficiary of the Humboldt Current that moves an abundance of plankton biomass to the surface. As a result, the bank's prolific food chain delivers trophy-sized yellowfin tuna.
The 70 minute boat ride is worth the opportunity of hooking a huge blue or black marlin and trophy sized yellowfin tuna.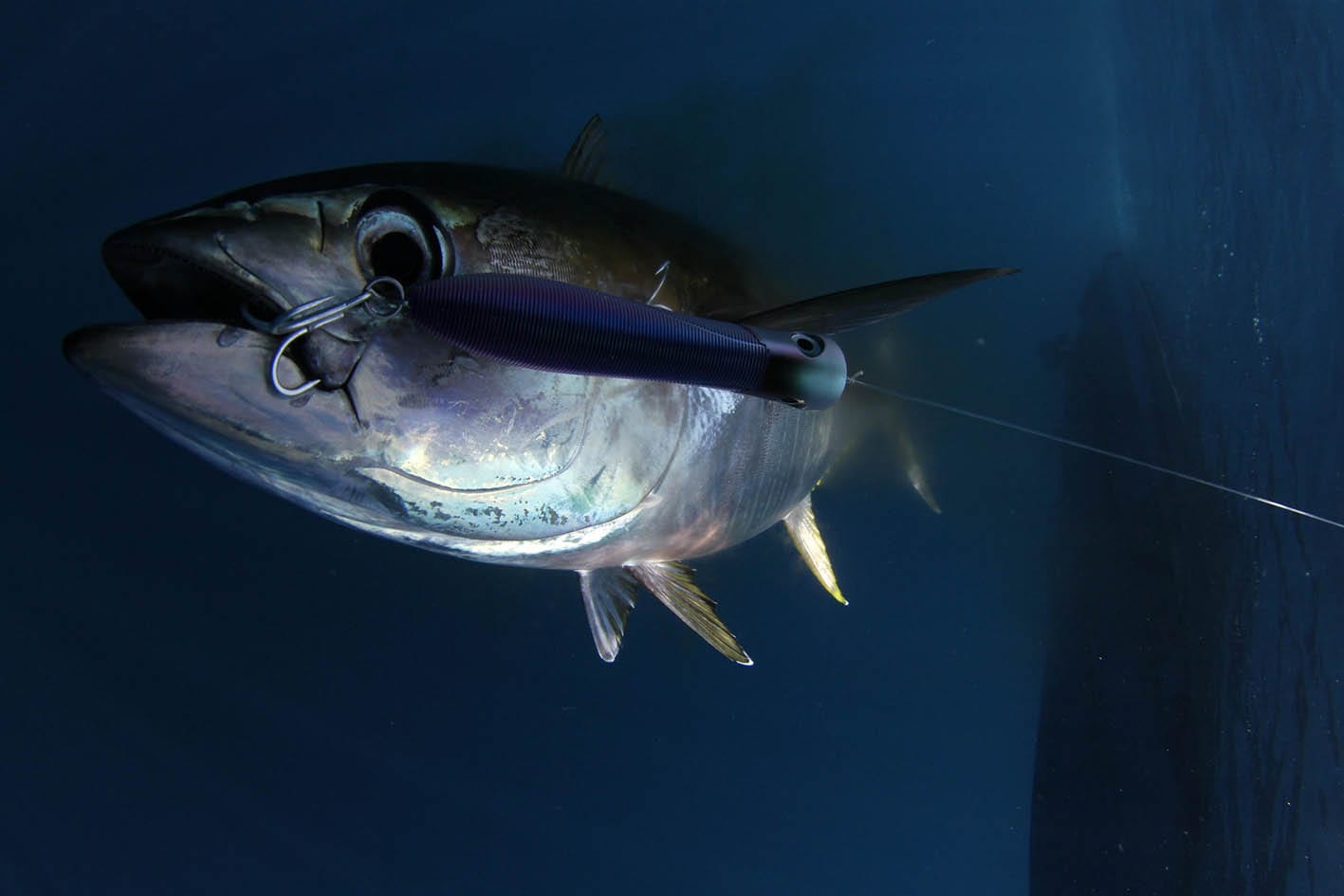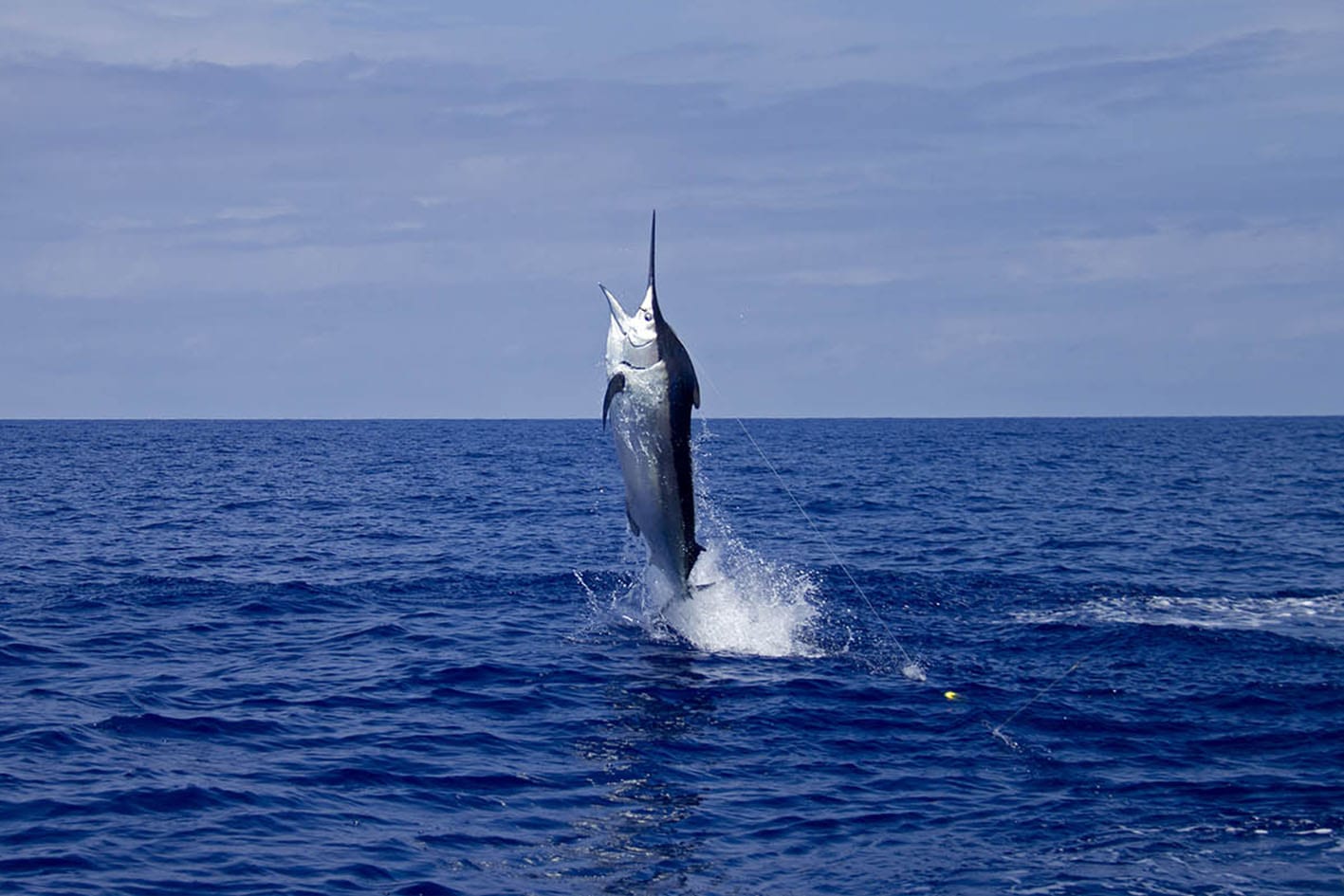 Isla Montuosa
Located 40 nautical miles from the Lodge, Isla Montuosa is an exceptional fishing ground. Near the steep undersea pinnacles, you can find black marlin, sailfish, and snappers. When it's the right season, it's common to hook yellowfin tuna of up to 200 pounds, as well as some absolutely monster marlin. Guests will pop billfish, tuna, broom-tail grouper, mullet snapper on this Panama fishing trip.
Isla Landrones
With a name meaning "Thieves Island", Landrones is an intriguing sight. A short 17 nautical miles away looms the green mountains that rise to resemble the shape of a lion on its perch. It's also a prime location for scuba diving and sports fishing and is rich with cubera snappers, rooster fish, and various types of jacks and tuna.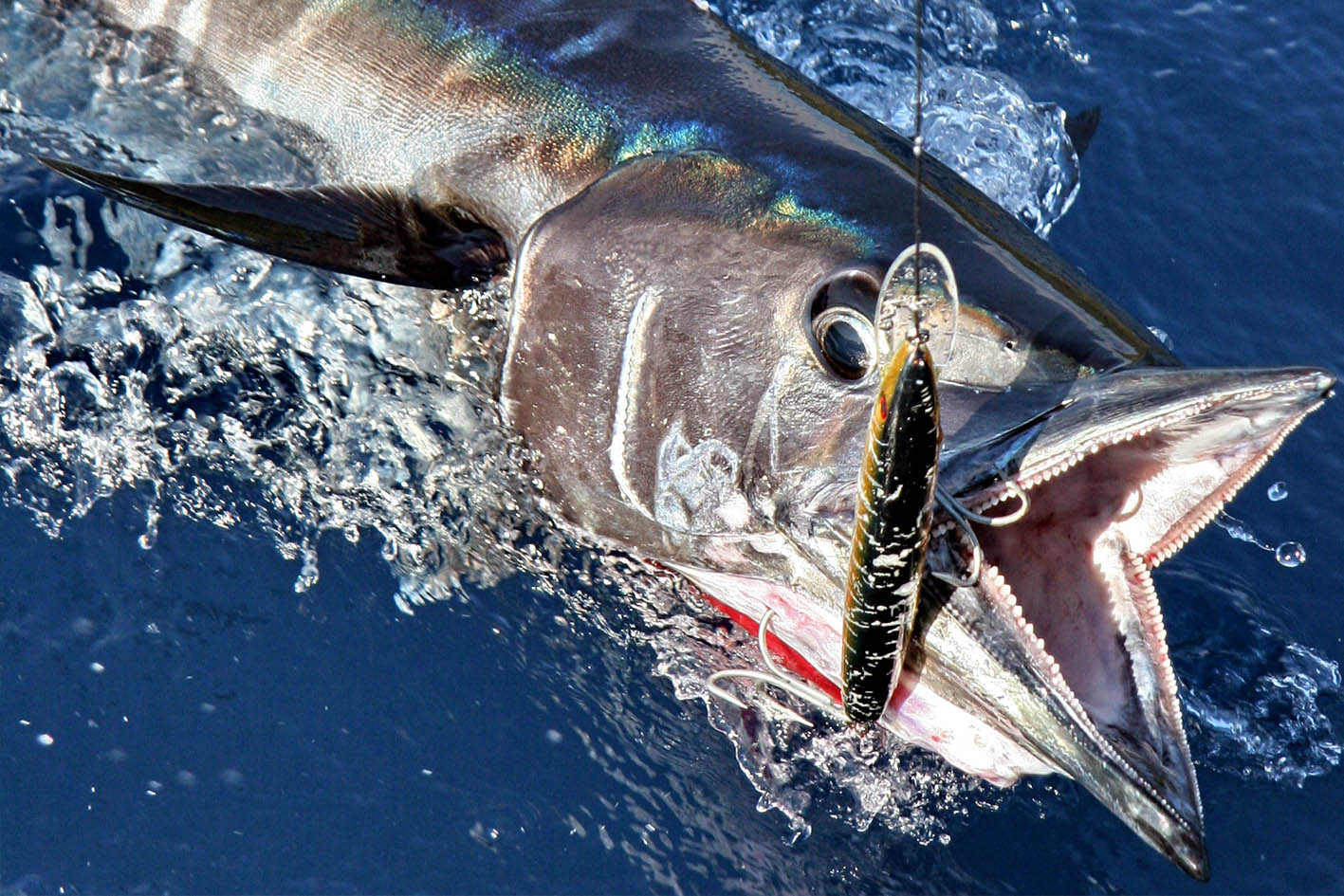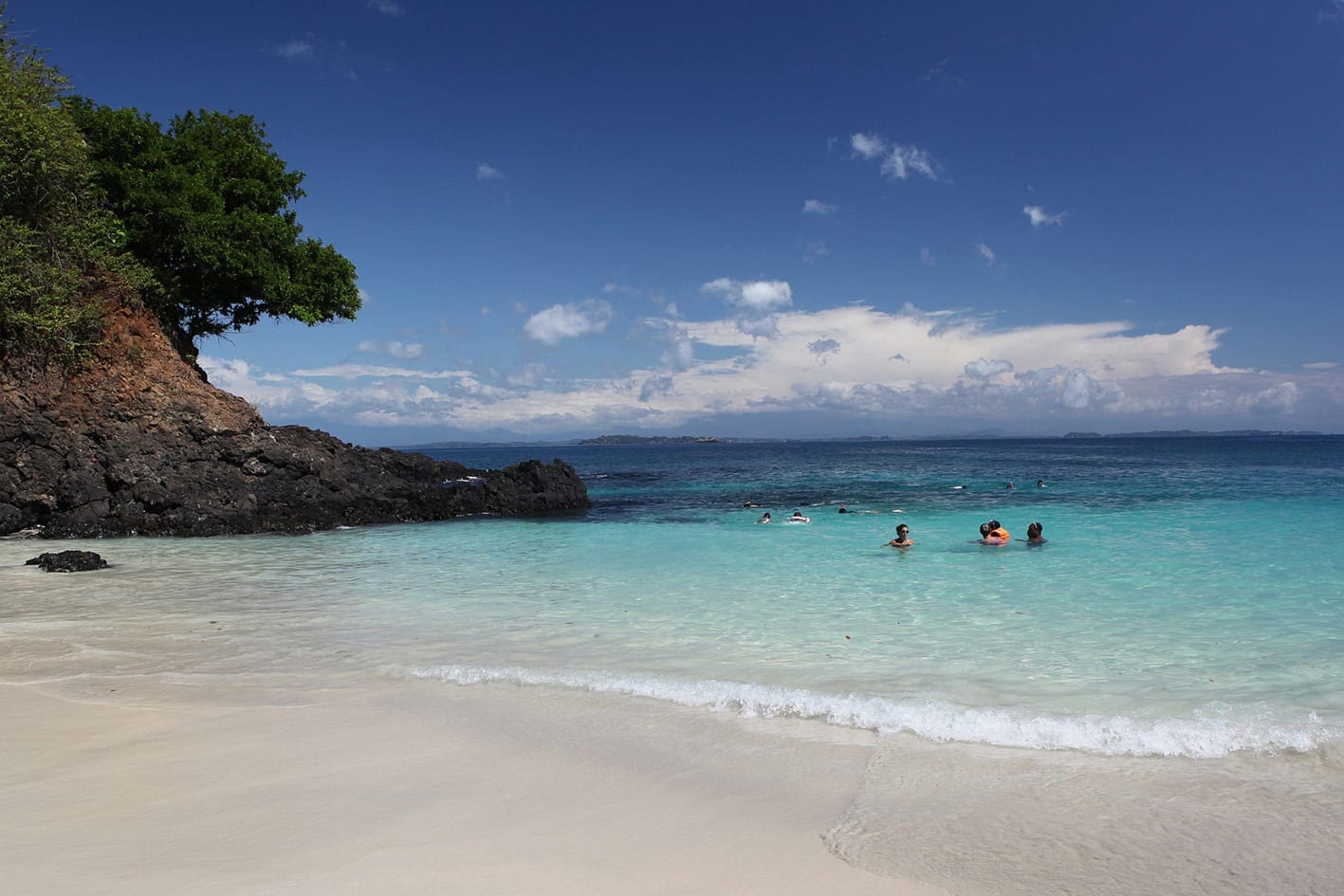 Isla Secas
This timeless archipelago is a haven for live bait fishing. The lodge features world-class lure and live bait fishing action—only 15 nautical miles away! The ecosystem is known to be the home of white-tip sharks, rays, and turtles. The catch is rooster fish, amberjacks, wahoo, barracuda, as well as rainbow runners.
Isla Parida
This authentic escape is only 4 nautical miles from the lodge. The area is covered in luscious mangroves where snorkelers and fishermen enjoy the sights of sea turtles and dolphin swimming freely. Consequently, these fertile fishing grounds deliver amberjacks, cero mackerel, wahoo, barracuda, rooster fish, and rainbow runners.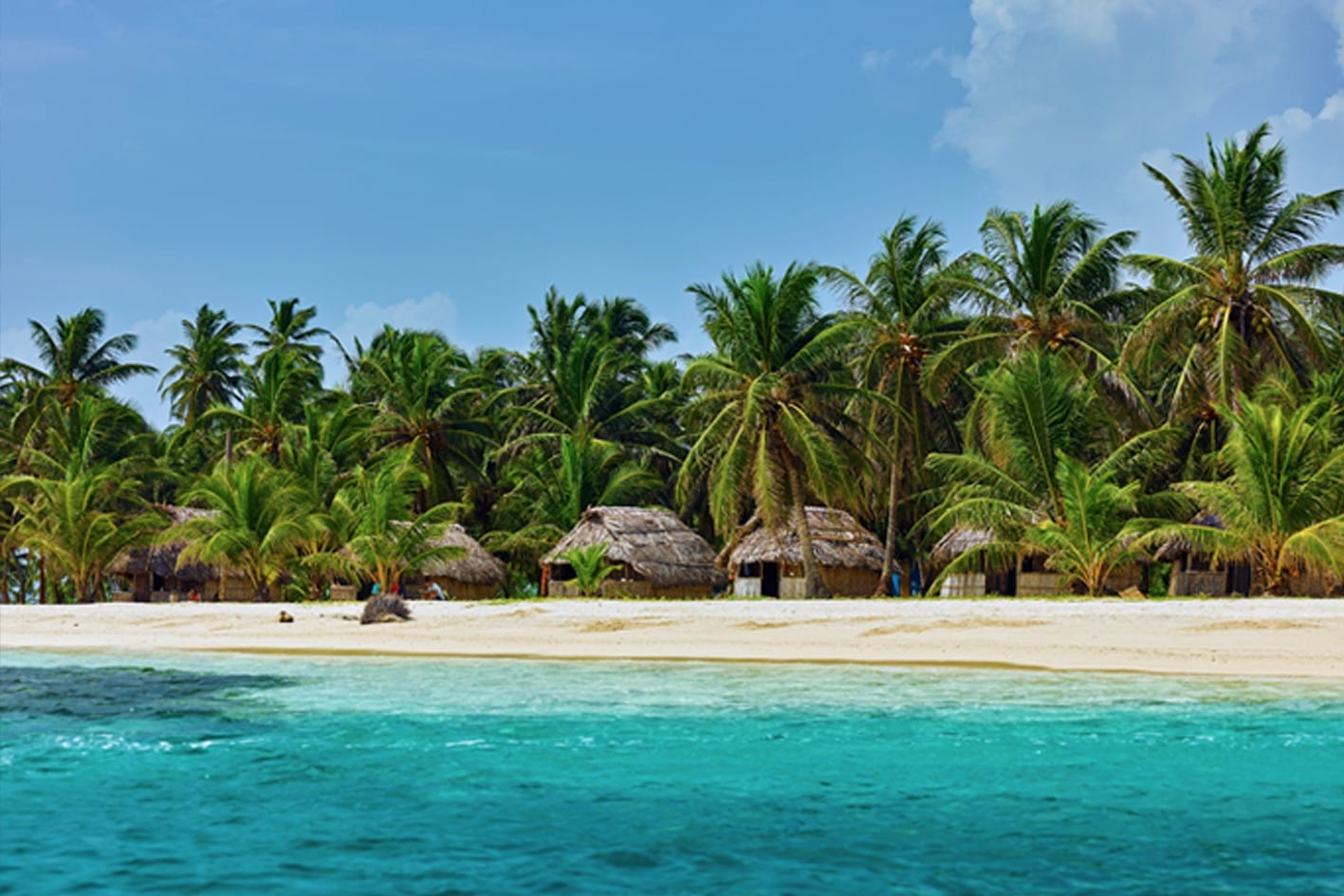 Fishing Booking Enquiry Form