Marine Tours & Other Activities
More and more fishing clients want to take a day of the water to just relax or experience many of our other activities that forge long-lasting memories. Embrace exhilarating outdoor pursuits and spectacular scenery with Panama Nautical Club tours. We offer an unforgettable stay at a remote island hideaway, complete with the finest modern amenities and luxuries. Explore the surrounding islands in whatever way you wish, whether it be hiking, paddleboarding, scuba diving, snorkeling, kayaking, and more! Experience the exotic wildlife by whale watching, bird watching, or getting up close and personal in the water. 
Isla Secas Snorkeling
Take a tour on one of our boats to one of the best snorkeling spots in Panama. The trip comes highly recommended, as magnificent marine life exists not too far from our shores.
The half-day trip includes a 45 min boat ride to Isla secas. You spend the day snorkeling around the stunning live coral reefs, seeing colorful fish, and other exotic marine life that thrives in the area.
Suitable for couples, groups of friends, and families with older children.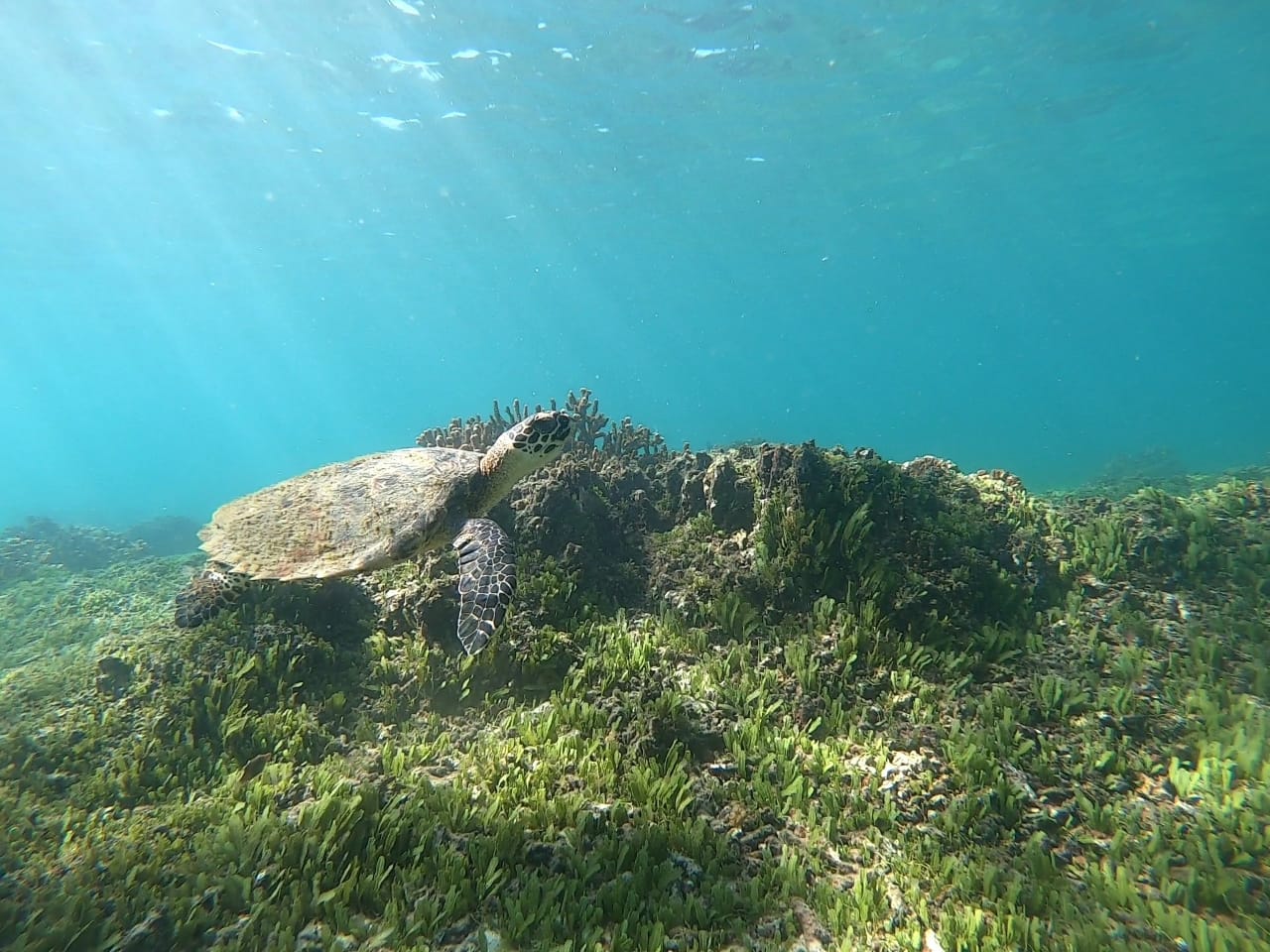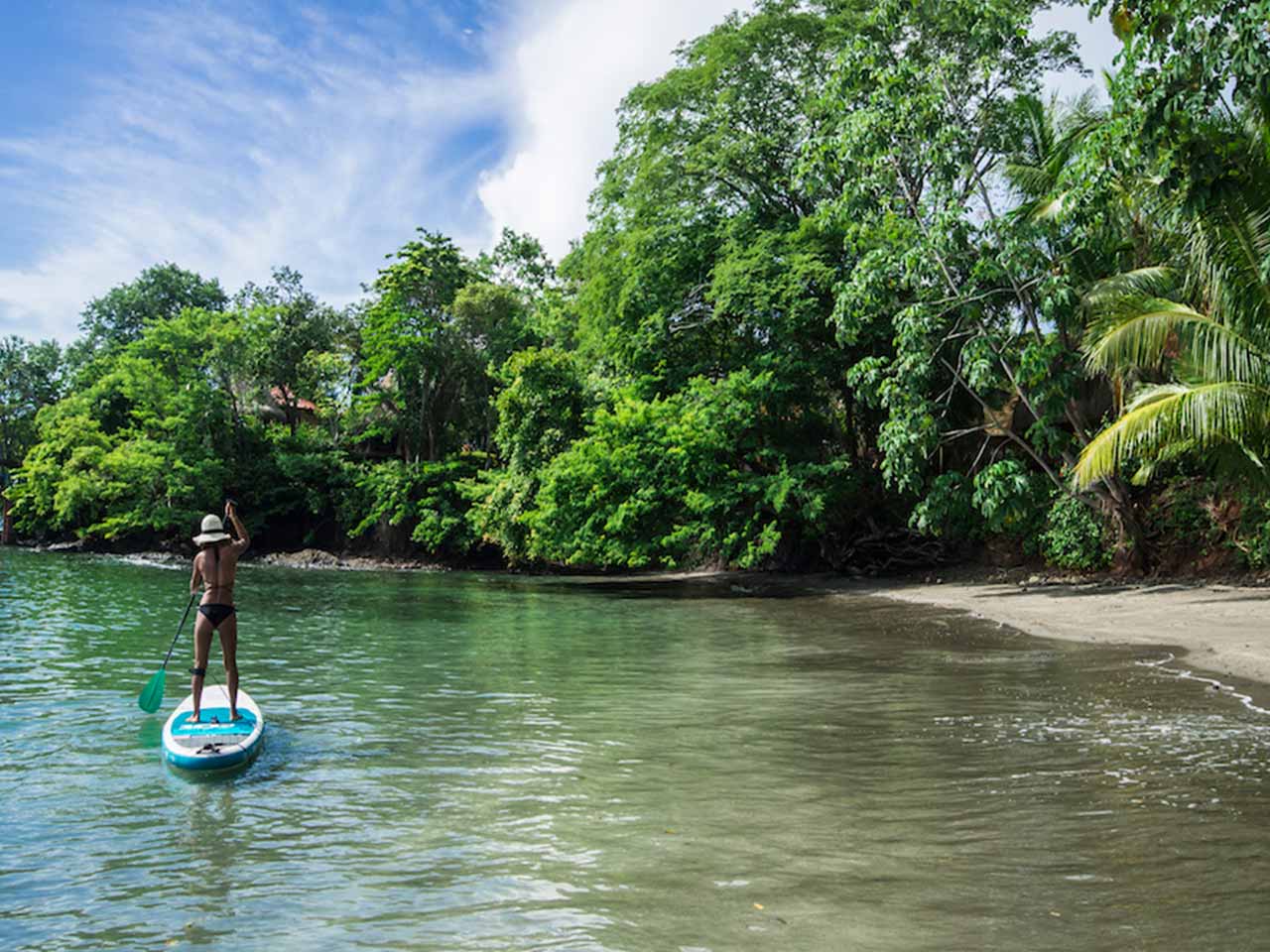 Paddle Boarding
We have complimentary stand-up paddleboards. Discover the magical feeling of floating around our Island in a safe and easy way.  This incredible experience is an absolute must-do whilst on your rest days. It's easy to master and soon you will confidently glide over the waters around Island
The 2 hour 'Mangrove Tour' takes you on an adventure into the mangrove-lined rivers.  See the incredibly rich ecosystems surrounding this paradise.
Island Tours – Half Day
The perfect way to relax and enjoy a half day, take a cruise, and explore the surrounding islands. You'll embark on a short 20 minute journey of discovery across the turquoise waters of the Gulf of Chiriquí to the unspoiled Isla Gamez or Bolanos, where the cool shade of swaying palms fan over white sandy beaches. The beaches are great for swimming, snorkeling, or just relaxing with a picnic lunch.
Lunch and refreshments are included, so you can just sit back and unwind yourself.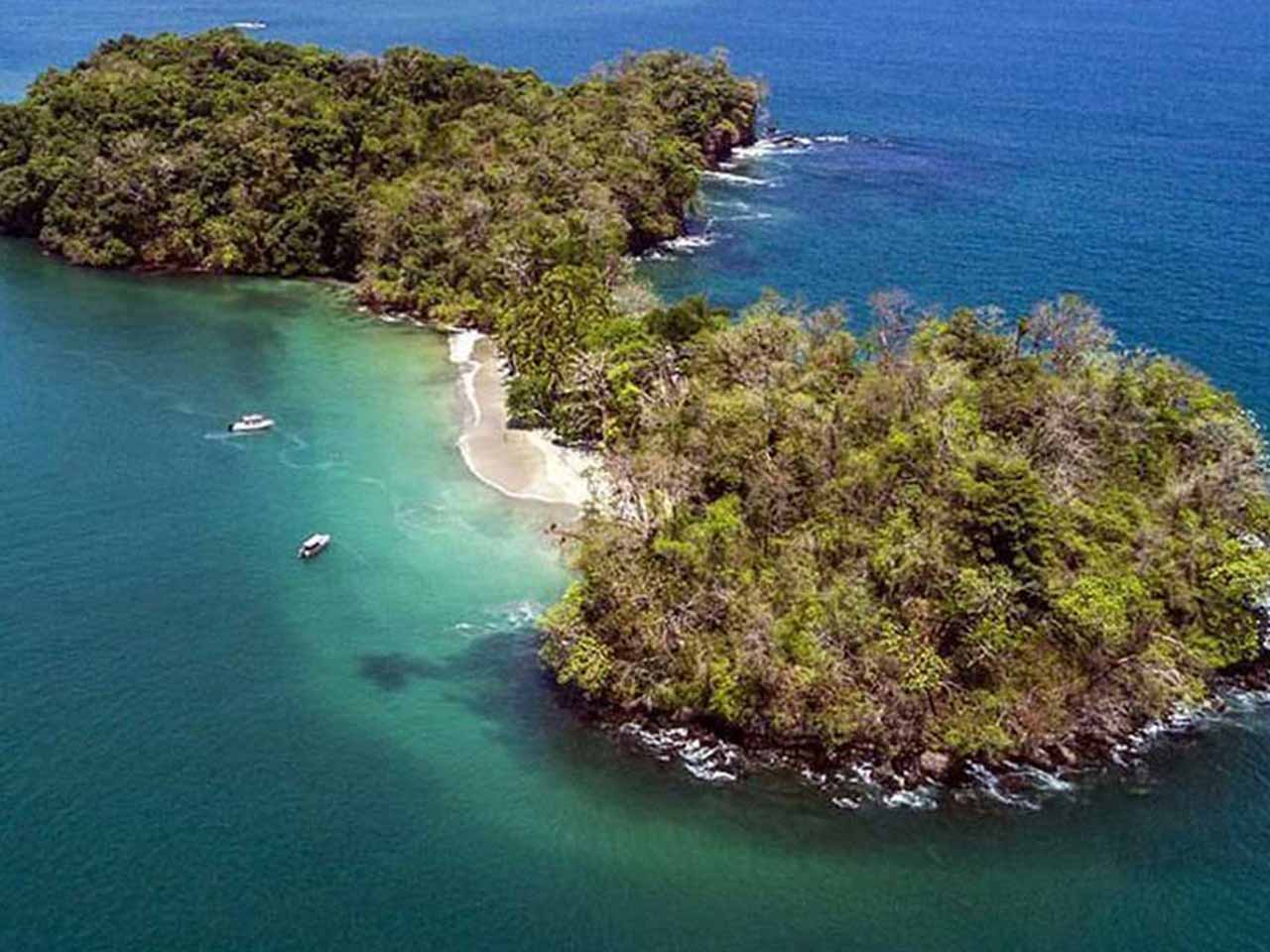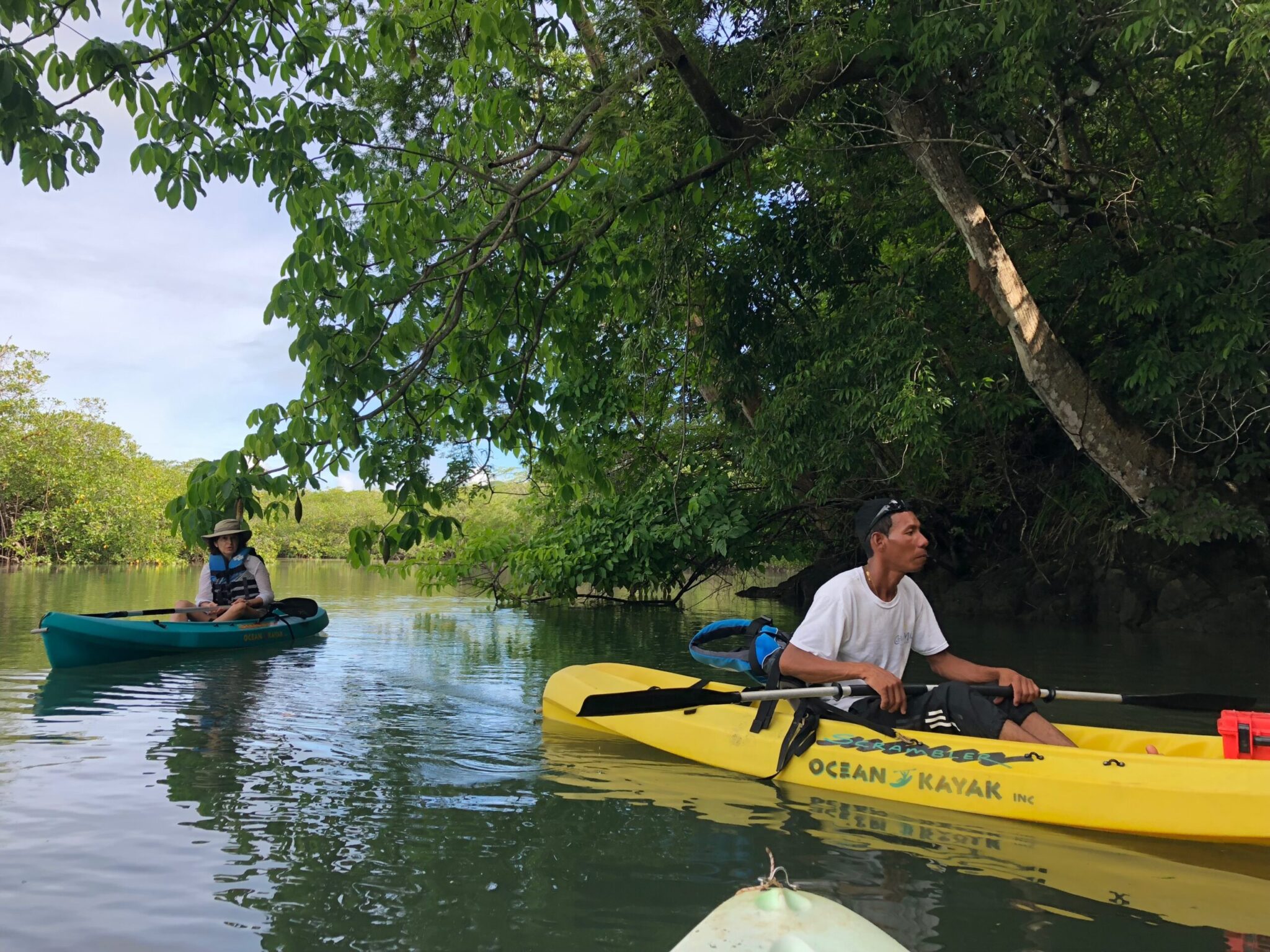 Kayaking
Sea kayaking is just one of the many water activities in Panama that make your trip to a unique Island adventure! Our complimentary kayaks ensure you can freely explore this remote tropical coastline, stop to admire numerous sandy beaches and our pristine natural environment.
For the more adventurous guest looking for some exercise, you can paddle around the Island and, tide permitting, into a hidden mangrove jungle. The journey of paddling through the still waters of a secluded mangrove jungle is an experience unlike any other.
Tow Sports 
The perfect way to relax and get some exercise in our bay.
Try your skills or learn the following sports with our instructors:
Wakeboarding
Kite Surfing
Skurfing
Water skiing
Kneeboarding
Includes refreshments based on a per hour basis.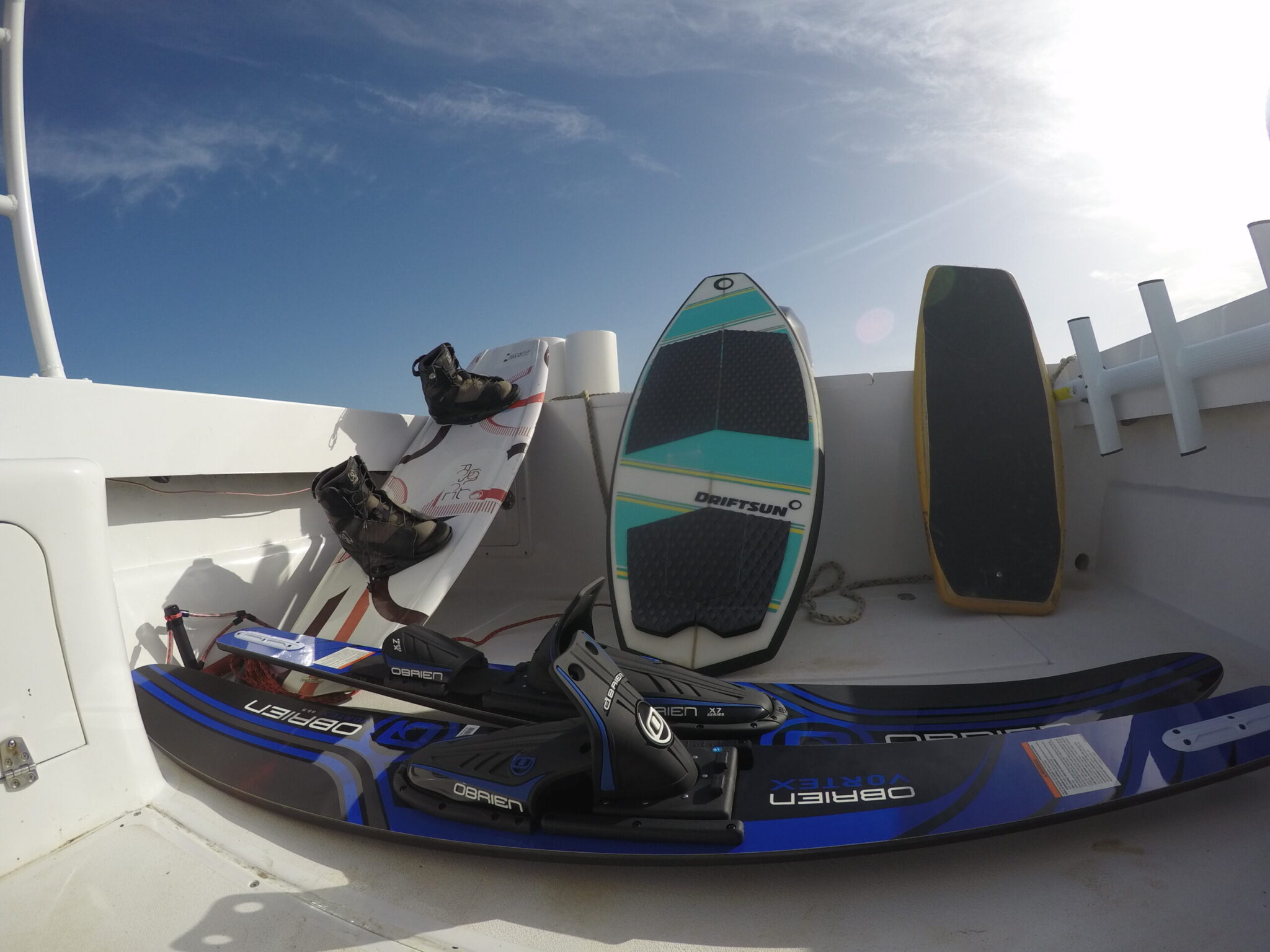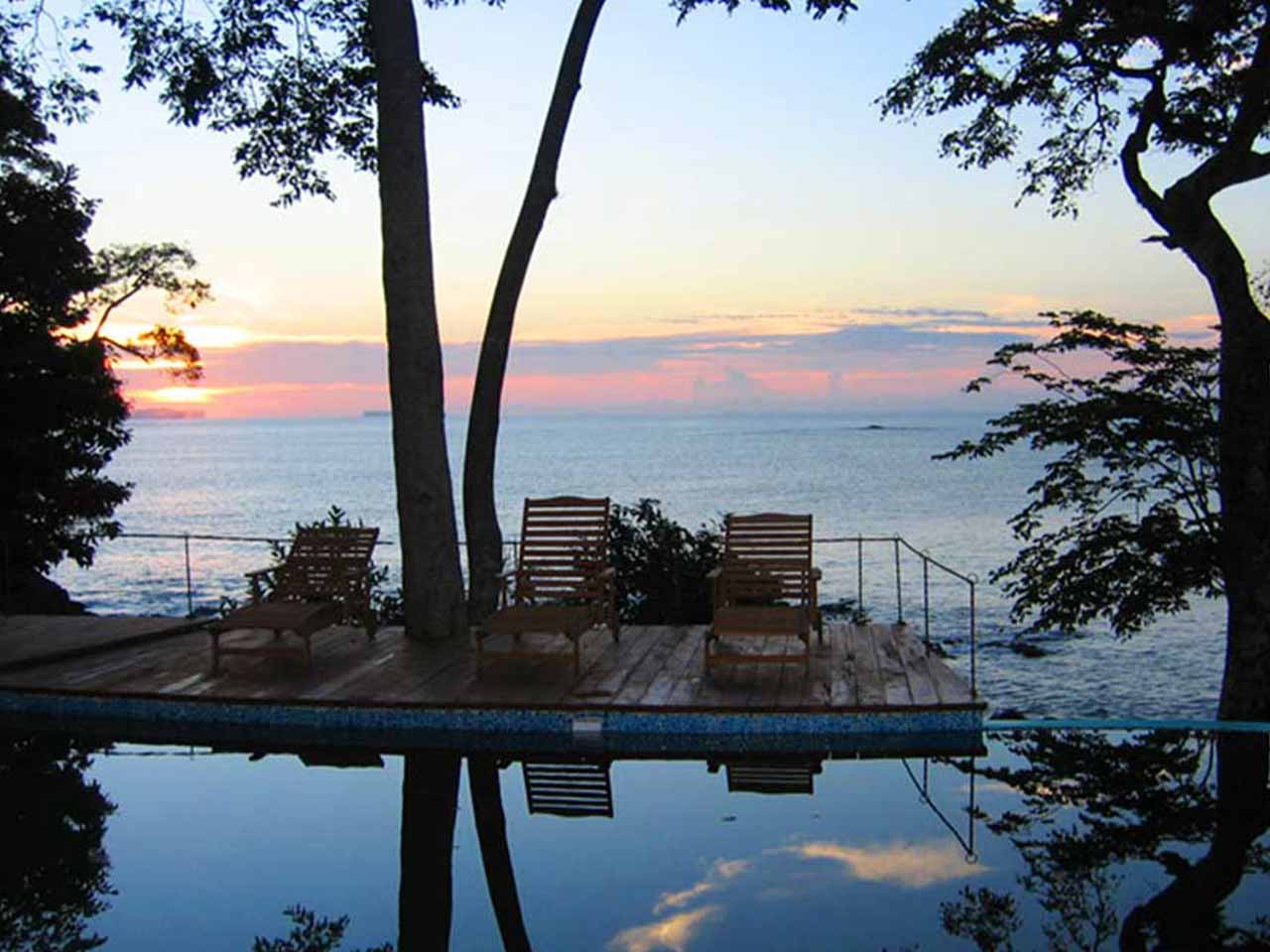 Sunset Tour
Listening to the ocean, watching the sunset, and enjoying the company of friends during a sunset boat ride, a great way to enjoy the final hours of any day.
Board your vessel, sip on a refreshing drink, and ponder the spectacular view of a Panamanian sunset.
Sea Breeze & Fresh Pizza
Our private beach club has plenty of comfortable deckchairs and sunbeds for our guests.
There are also plenty of palm trees and hammocks, so you always find a shady spot to sit and wait for your freshly baked pizza from our wood fire-brick oven.
The sandy beach is suitable for all ages because the sea is quiet without breakwaters.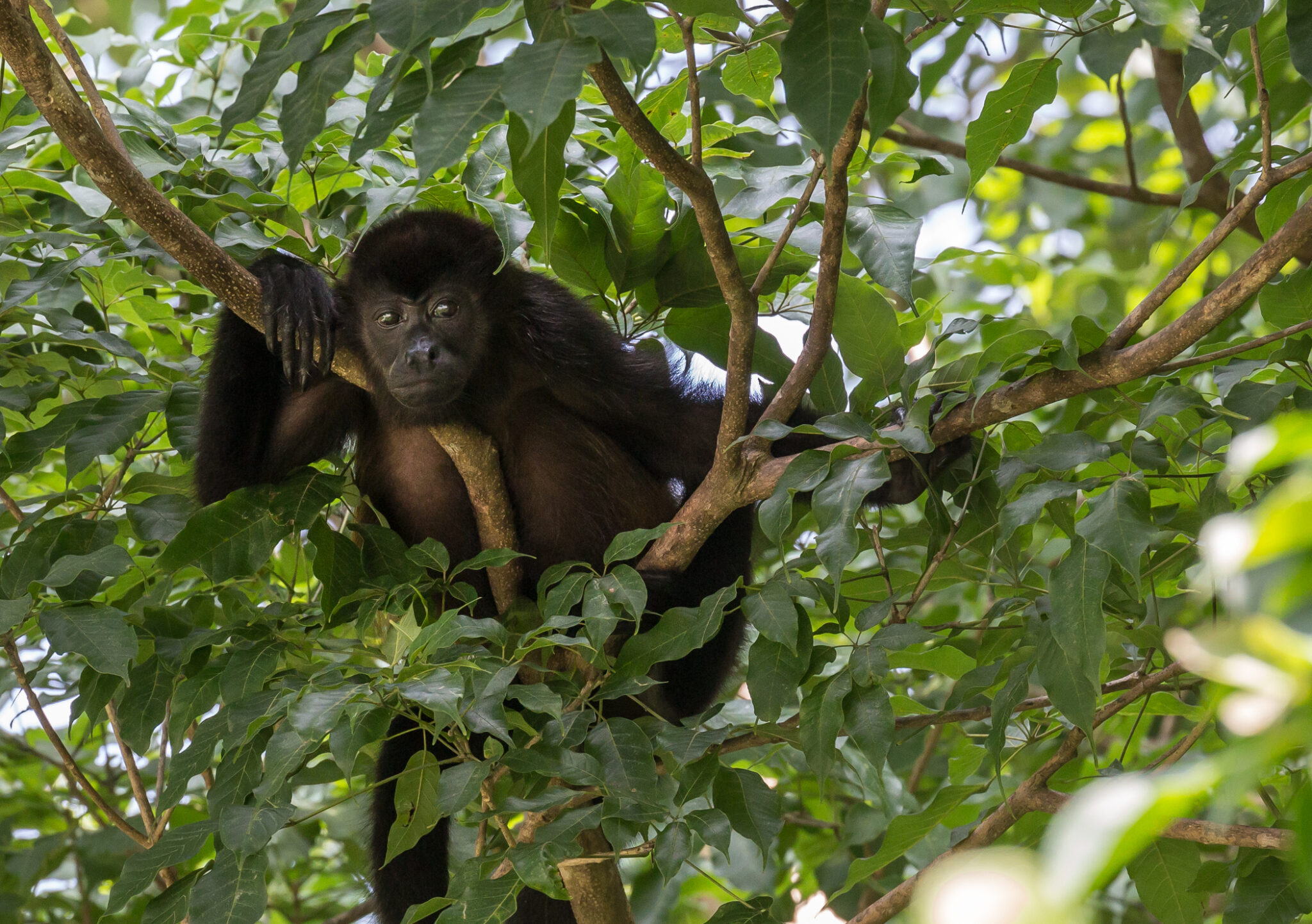 Hiking:
The lookout hike:
This hiking tour is 45 minutes long and you will encounter howler monkeys and tropical birds. You climb to the lookout from which you will have an incredible view of the blue waters of the Gulf of Chiriquí, tropical islands, indigenous forests.
Island hike:
The hike is 3 hours long and takes you through a large part of the island. Exploring such a diverse ecosystem that's seldomly visited is a truly unique experience. There are plenty of chances to encounter monkeys, birds, and colorful flora. After you are done, a boat will pick you up and return you.
Horse Trekking
Includes a short boat ride to the horse stables on Isla Boca Brava.  You will encounter monkeys and other exotic wildlife, getting the full experience of the native jungle of Panama and arrive back to Cala Mia horseback.
Our guide navigates riders around the Island and lets you experience riding in and out of the forest. Feel the cool sea breeze and watch the pacific ocean as it gently laps on the clean sandy beaches.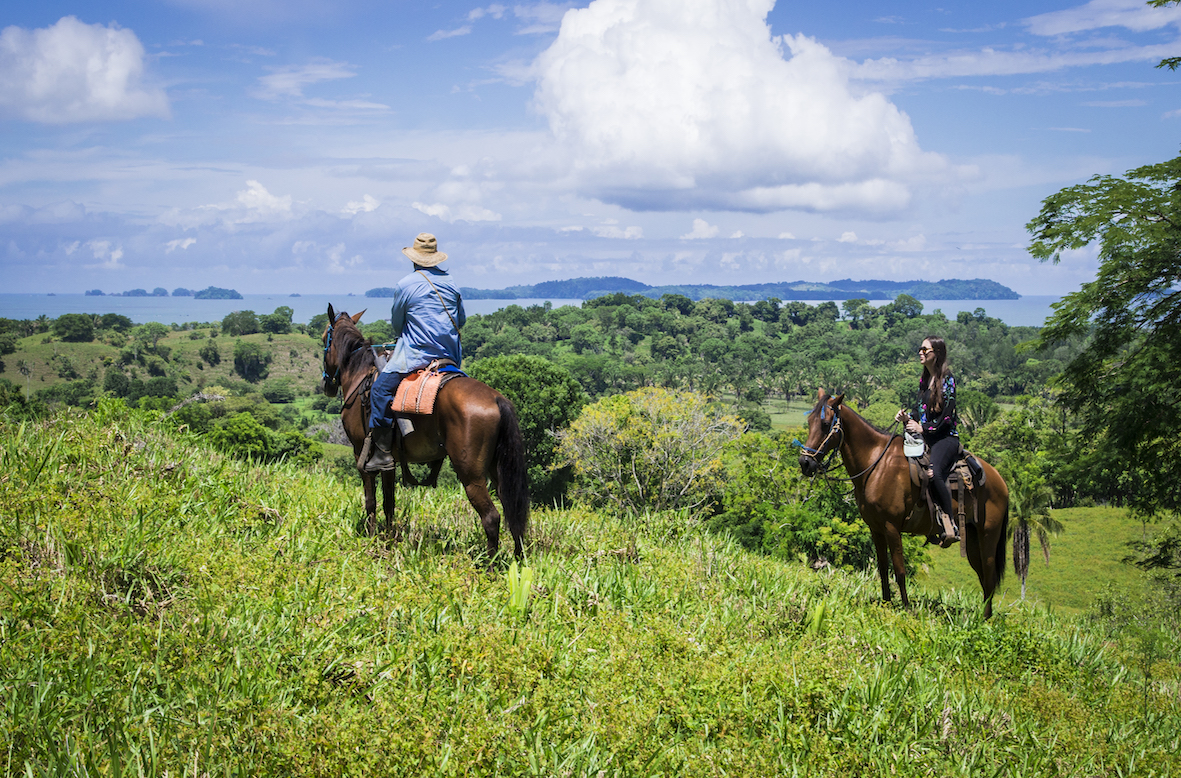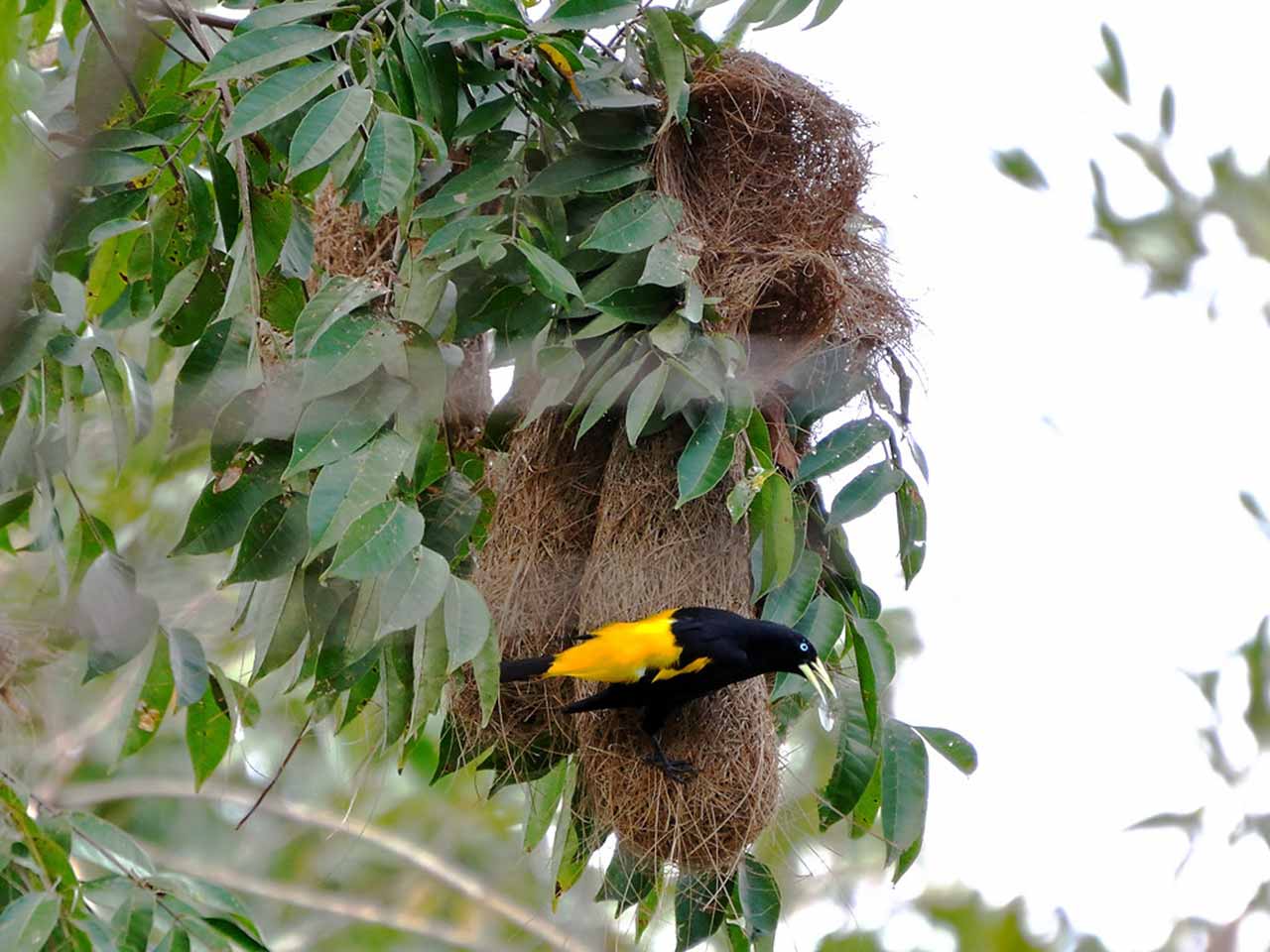 Nature Tours
Naturalist Tours – Full Day
Our expert Birdwatching guide, Jorge Lopez, is a native of Las Tierras Altas. With just some binoculars, your adventure starts as you spot new Lifers while hiking through our tropical jungle.  
Frigate Bird Tour – Full Day
Take a trip to Islas Coco, a 40-minute boat ride, where you will see one of the largest colonies of Frigates in Panama.
Whale Watching
Here's your chance to get up close to the majestic giants of the sea! We offer a 95% success rate to see a whale between July 15 -October 1. If you're looking for Pacific coast whale watching, our location ranks with the best of them.
Make sure you have your camera ready to capture this amazing experience. The show is spectacular, and you can reasonably expect to see a lot of surface activity. Watch as they push and shove one another, jump and flap their tails, and breach with their family and young ones.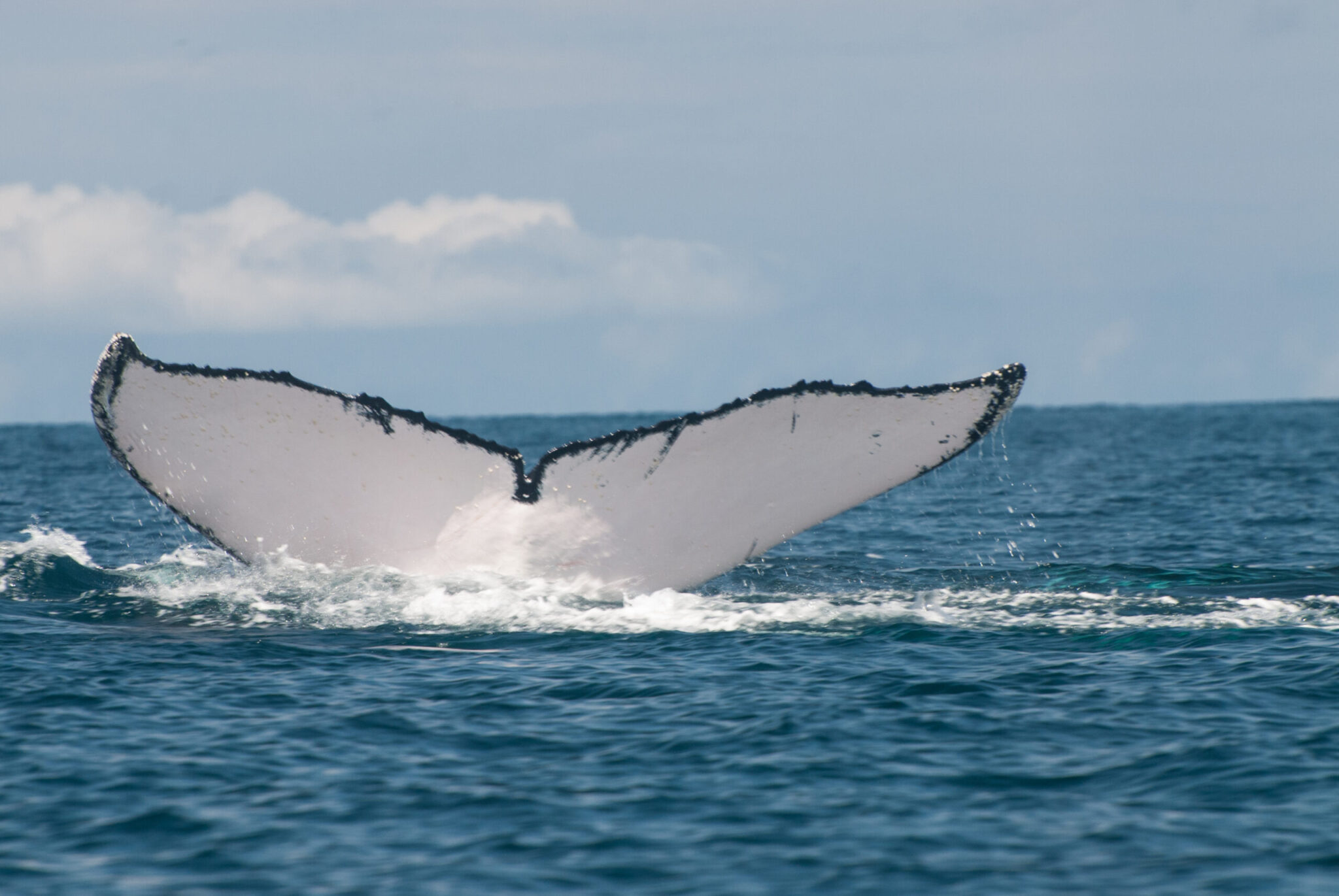 Day Tours to Boquete
Boquete is situated at the foothills of Baru Volcano, the country's highest peak. This charming mountain town is surrounded by untouched tropical cloud forests and is known for its coffee and various mountain activities.  
Coffee Tours
Learn the coffee culture in an exciting way and understand the processes of this legendary aromatic drink.
The day tour includes:
Learning about the history, origins, qualities, and secrets of coffee handling.
Learning how coffee production occurs all the way from ripe coffee cherry to the roasted bean.
Learning at the tasting table where the long, intense, and complex coffee process ends.
After your first Panama coffee tour, your morning cup of coffee will take on a whole new meaning!
White Water Rafting
Panama is a country renowned throughout the world for its rivers of rare and remote beauty.
The top-rated operator is only 1 hour from the Resort. The rivers vary in difficulty, providing white water adventures for rafters of every experience level, from beginner to most advanced. The tour provides everything, including meals, equipment, transportation, guides, and safety personnel. We guarantee an unforgettable day trip.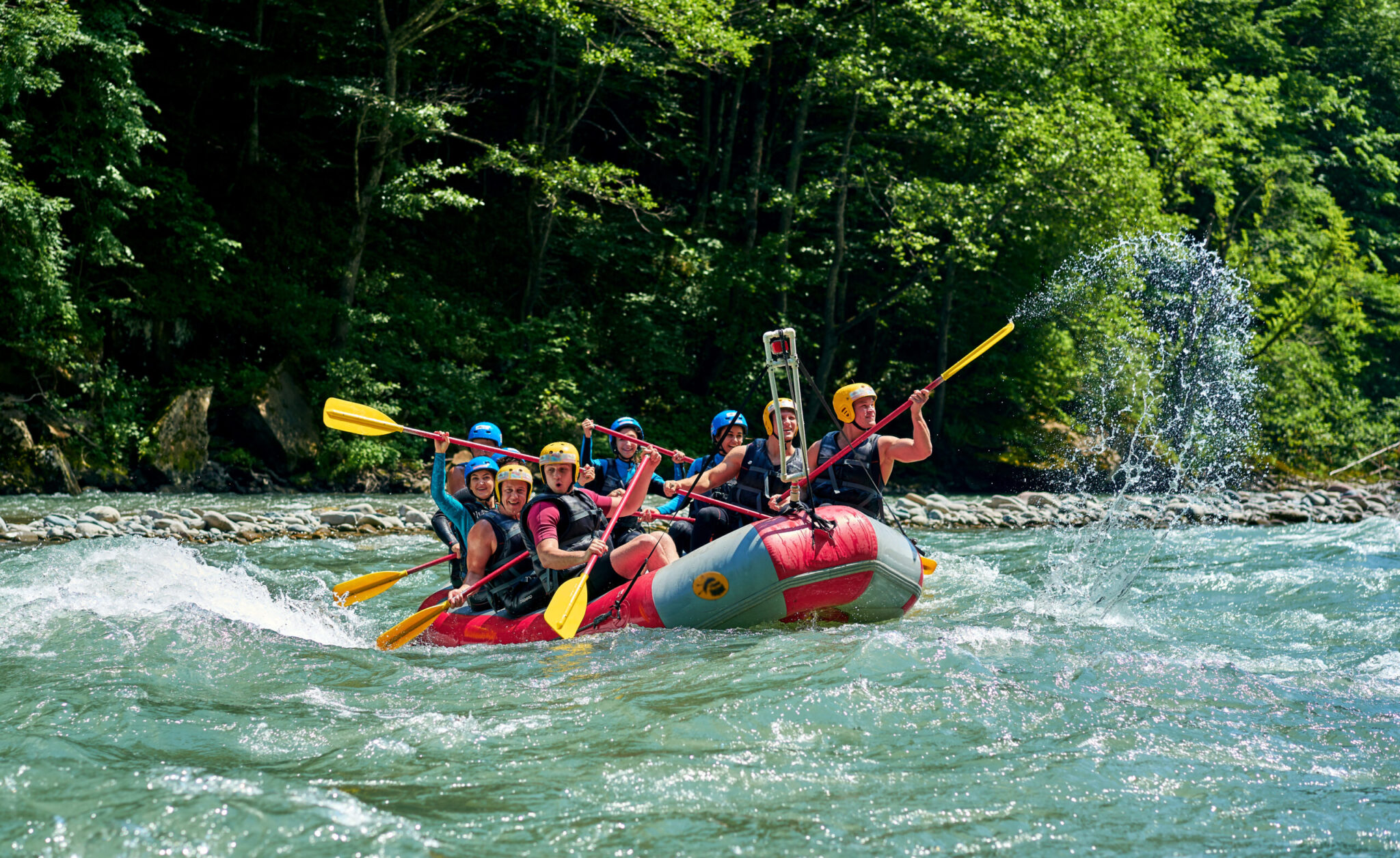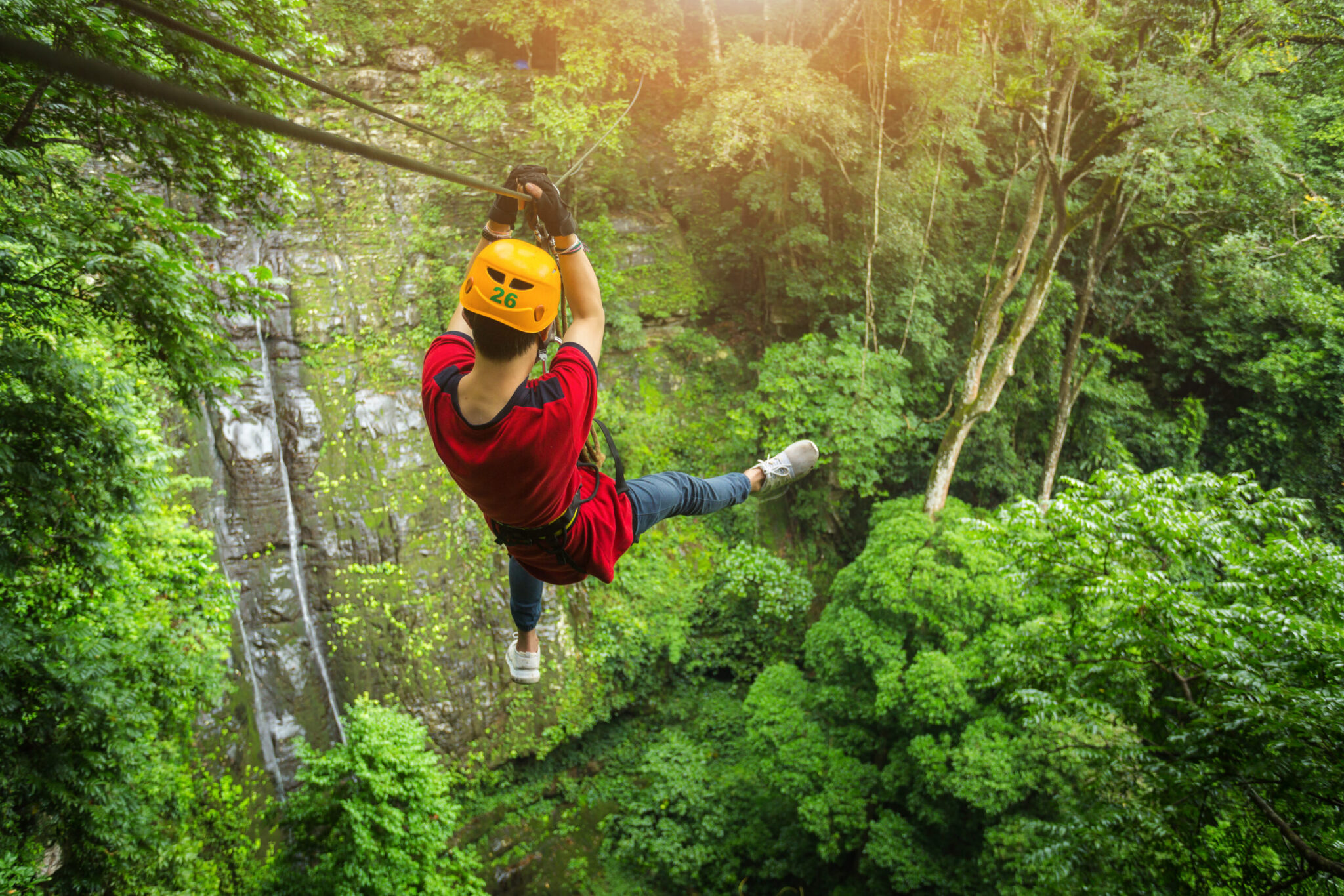 River Tour
The river tour will take you to Cangilones River where you can do some solo climbing, jumping, or practice your balance on a slackline. After lunch you head to a hidden river with a beautiful waterfall where you can swing on a rope or practice cliff jumps from 25' or 60'.
The tour finishes at a Hot spring, where you will relax after all the adventures.
Cloud Forest Tours
This amazing hike goes into the remote virgin cloud forests surrounding the perimeter of Volcan Baru National Park. You hike the Pipeline Trail or The Lost Waterfalls Trail.
The Pipeline Trail is the best maintained, with old-growth trees and the best chance for spotting rare species such as the Resplendent Quetzal, sloths, and monkeys. With more than 220 bird species native to the area, including the elusive Resplendent Quetzal, there are birding opportunities all around.