Spearfishing in Panama
Our resort is located on Isla Boca Brava in the Gulf of Chiriquí on the Pacific coast of Panama. Our Panama spearfishing charter business is the only Island Spearfishing operation that has a full service marina and top of line spearfishing ready fleet.
Hannibal Bank Spearfishing
Hannibal Bank and Isla Montuosa offers divers and extreme blue water spearfishing experience. 
The blue water and abundance of targets makes the area perfect for immersing yourself in the ocean.  Come test your skills and hunt yellowfin tuna and other pelagic species.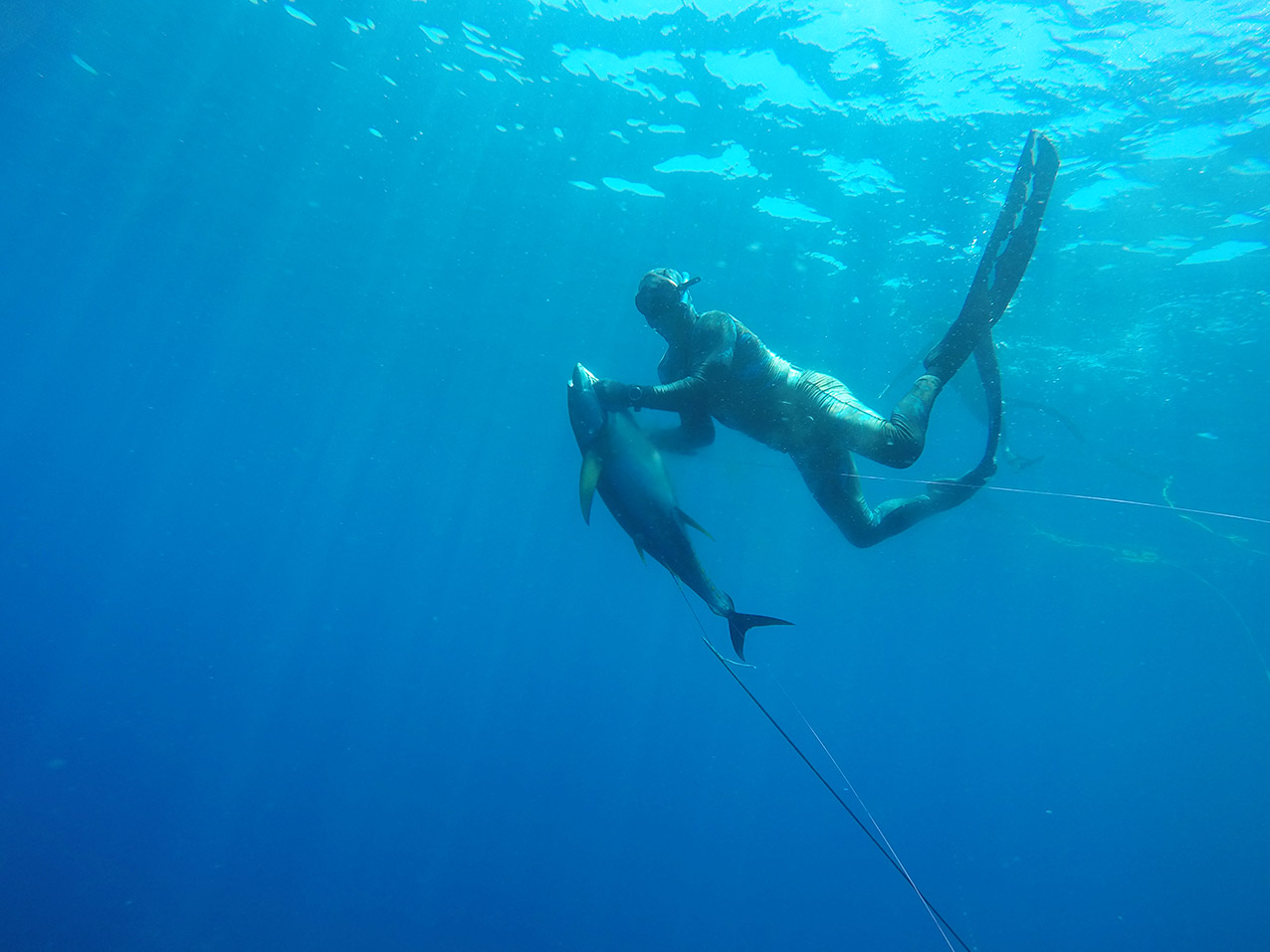 Tuna Spearfishing Panama
We can't stress enough the difference between standard spearfishing and stepping up to the big stuff like 250 lb yellowfin tuna.
Our Captains thrive on new adventures and pushing the boundaries of spearfishing. 
You need to be physically ready for extreme Panama Tuna spearfishing.
Spearfishing Charters Panama
 We understand the heavy demands of the spearfishing world.  We provide captains with proven records for putting spearfishers onto record breaking fish.
Whether you're a seasoned expert seeking a world record or waiting to spear your first Dorado we can tailor a charter to suit. 
Panama Nautical Club offers the opportunity to Spearfish arguably some of the best  sites in Central America. Try the shallow reefs around Isla Ladrones or off the shelf in the deepwater .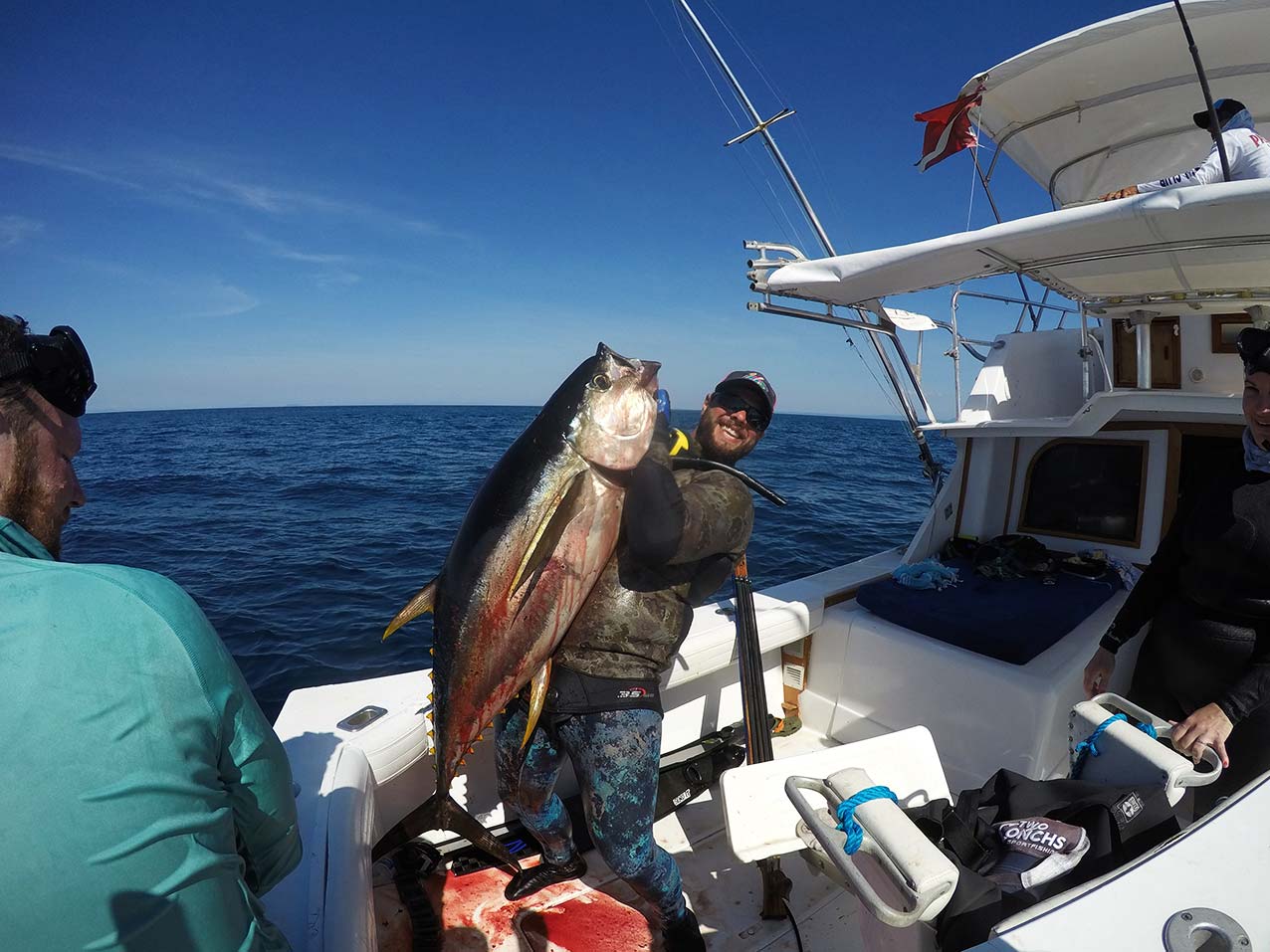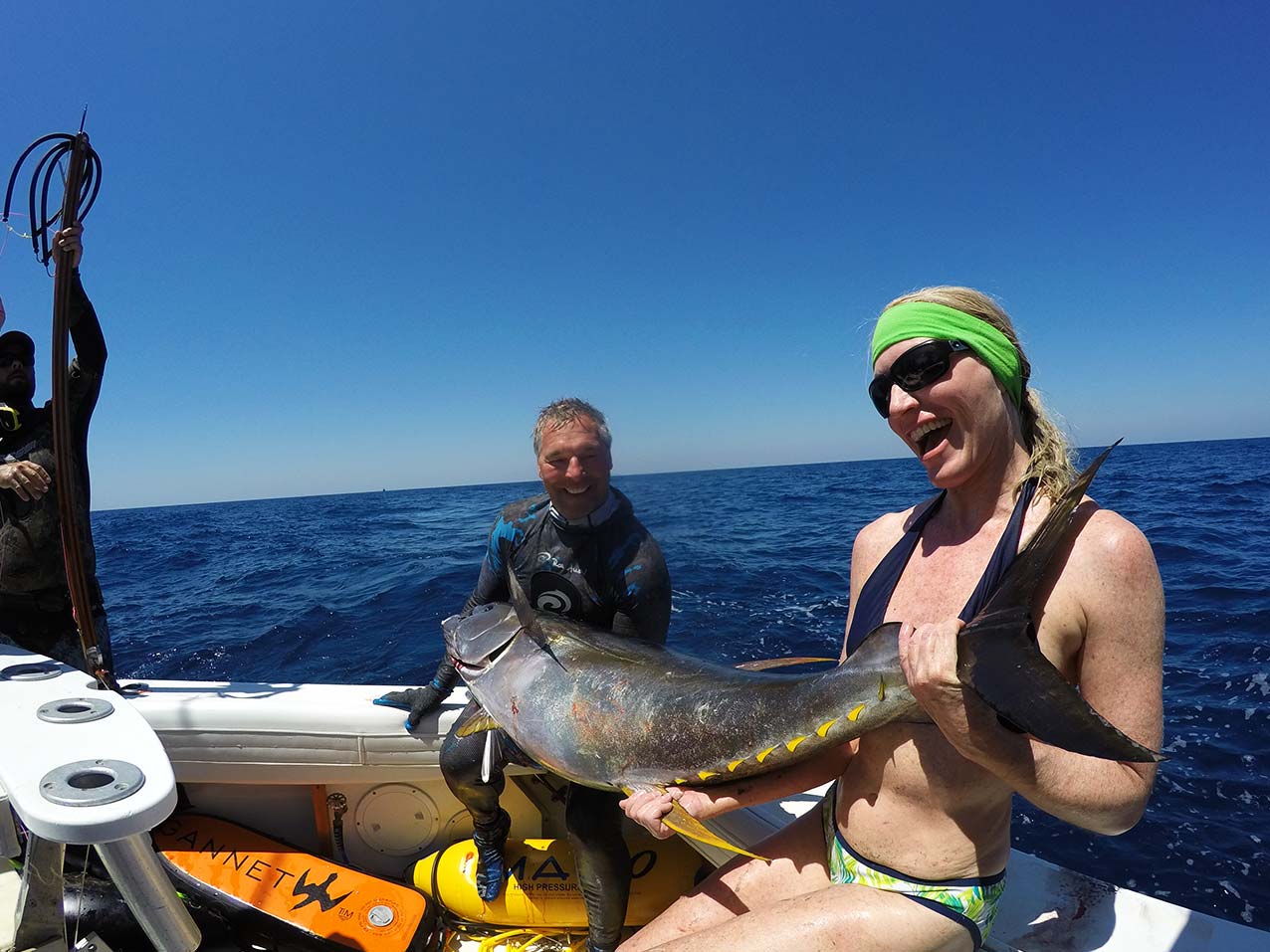 Experienced Captains & Quality Offshore Fleet 
Captain Carlos Valdez has fished the local waters of Panama over 14 years.
Captain Valdez has been recognized by the spearfishing community as qualified spearfishing captain. He has numerous Panama spearfishing tours under his belt.
Our Charter Boat selection allow fast and reliable access to the most famous big game fishing areas. Our boat selection can accommodate  any budget with hourly hire for reef spearfishing trips.
Spearfishing Booking Enquiry Form