Panama Dive Resort
We are a Naui Dream destination, Dive Resort. A Naui dive instructor is on-site on the Island. We offer a full range of dive-related services. Try our 3 hour Discover Scuba class perfect for those willing to learn diving skills. We also offer the full range of Naui diver certifications.


Our diving tours will take you on incredible diving adventures to some of the most breathtaking Panama scuba diving sites. Our tours explore Isla Secas, Isla Ladrones, and Coiba Island diving opportunities for you to enjoy.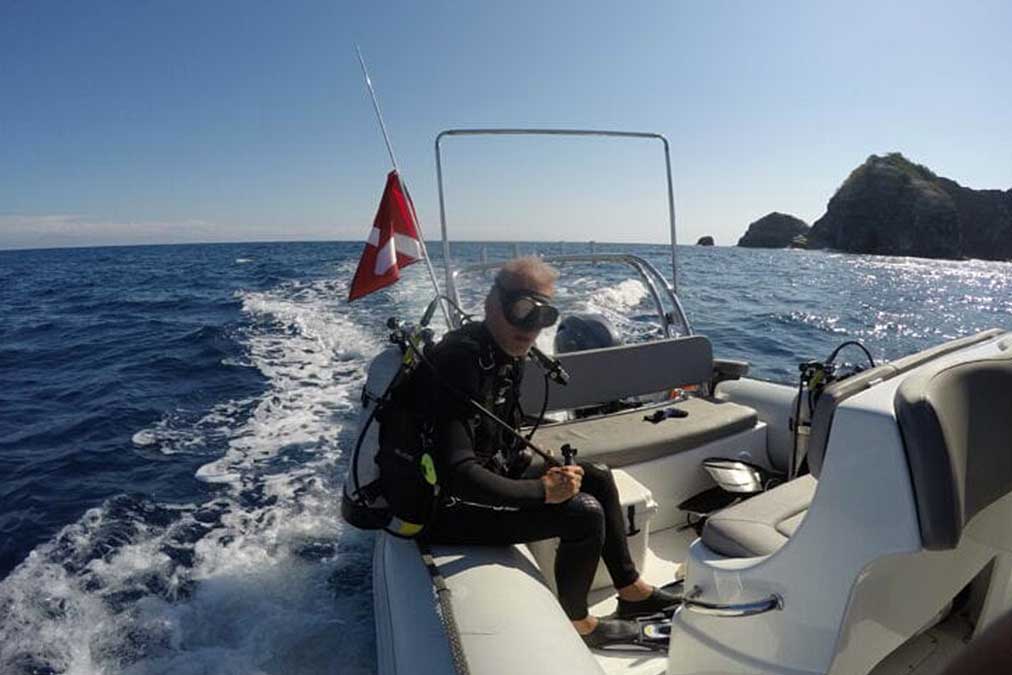 Isla Secas
The Isla Secas is located on a chain of sixteen volcanic islands 18 miles from the Lodge and features excellent diving with clear waters and a variety of marine life. There are 20 + Panama diving sites around this Island chain so diving is possible in any condition.
Coiba Island
Coiba Island is described as the "New Galapagos" and offers some of the best diving in Panama. The island's diverse wildlife includes dolphins, humpback whales, manta rays, barracudas, whale sharks, and tiger sharks. You will never know what to expect when diving in Coiba Island, because almost anything can appear out of the blue.
Isla Ladrones
Isla Ladrones has a concentration of fish life that is stunning and diverse. 
From May to November, giant manta rays make an appearance.  You can see for sharks, white-tip, black-tip, and nurse are seen throughout the year. Most noteworthy, at certain times of the year, humpback whales swim through the area with their calves. 
Diving Booking Enquiry Form