Panama Tuna Fishing – March Report 2019
Yellowfin: Panama Tuna Fishing
(Thunnus albacares)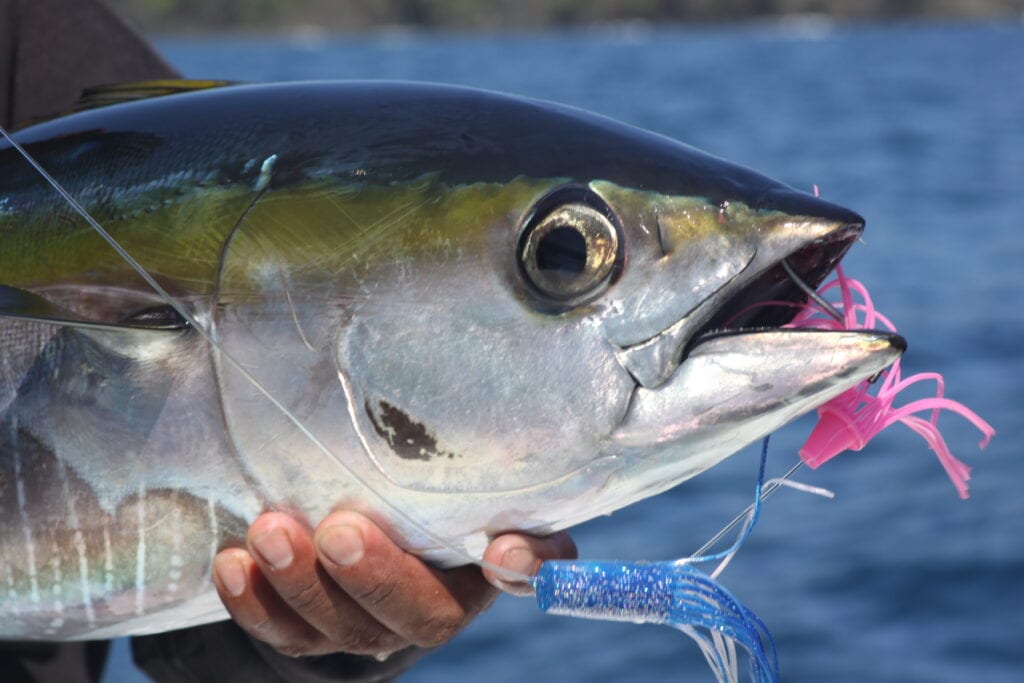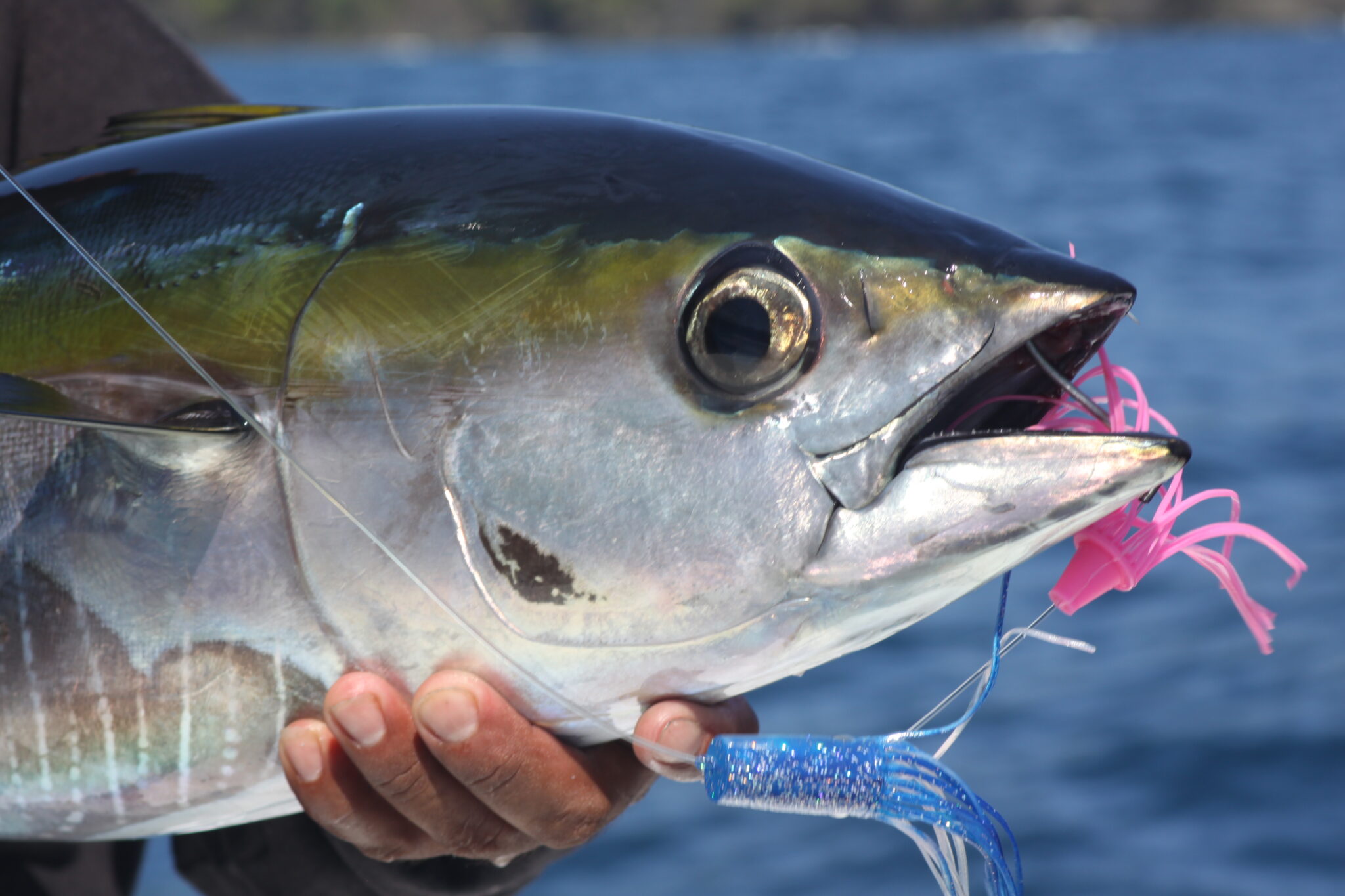 Yellowfin (and the very similar bigeye) tuna are incredibly popular worldwide among sport fishermen. Whether running-and-gunning to throw poppers into breaking schools of 20-pound "bait footballs," or fishing kite baits for the world's largest yellowfin (in the 300- to 400-plus-pound range). The current all-tackle world record is 427 pounds, caught off Cabo San Lucas, Mexico, in 2012. 
Panama Tuna Fishing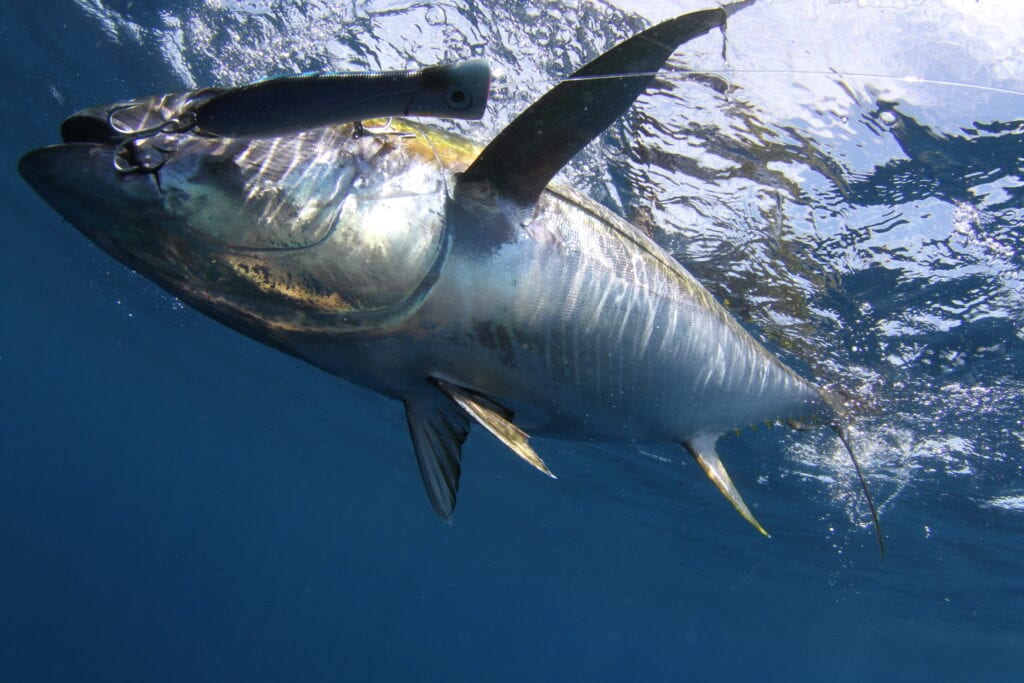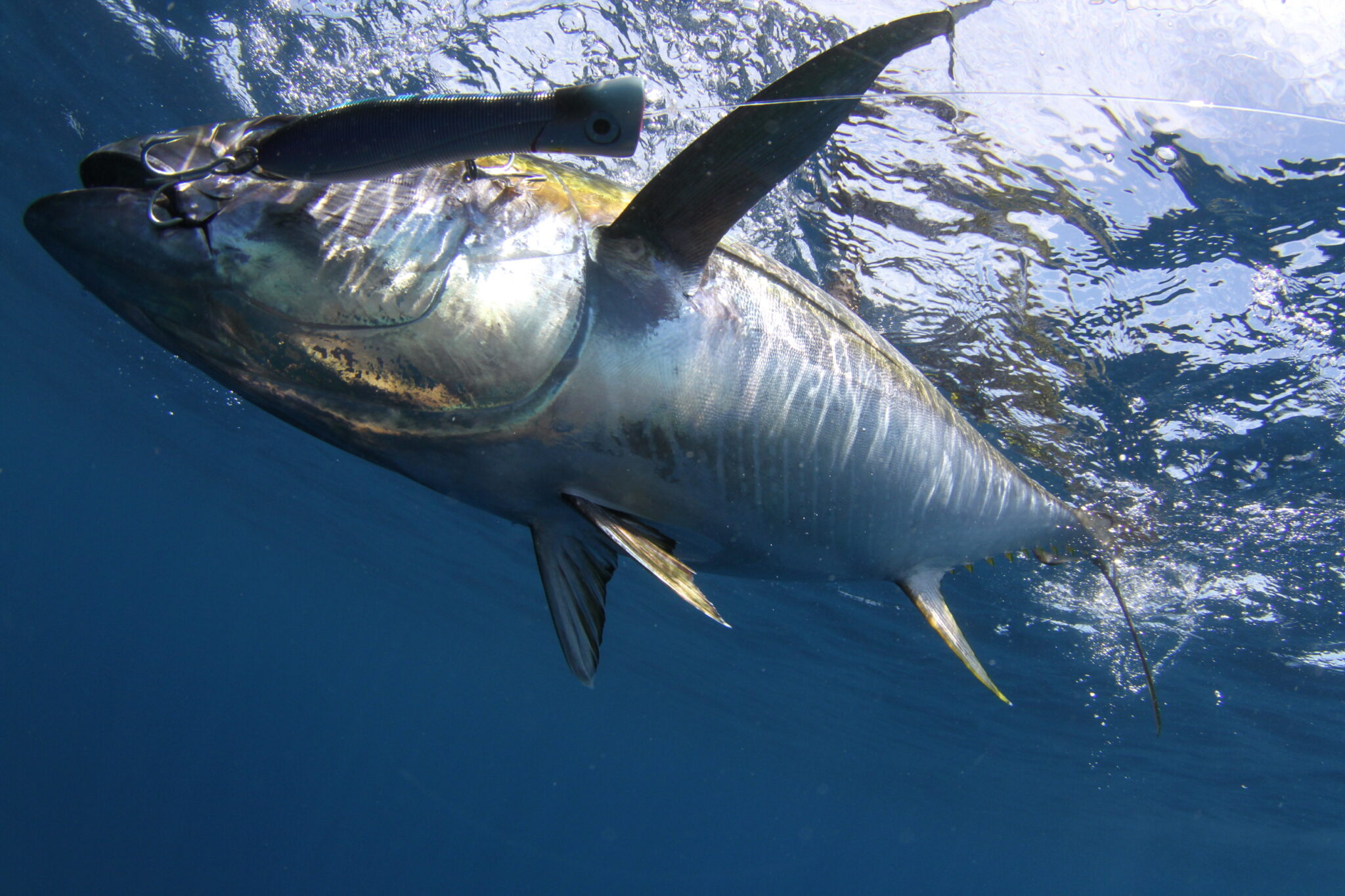 Each year around February massive schools of Yellowfin Tuna start migrating through the Gulf of Chiriqui. They are feeding on spawning  squid, baitfish and Sardines.
Panama Tuna fishing seriously kicks off around mid March as the Tuna appear around Hannibal Bank and Isla Montuosa . Early June the YellowFin season officially peaks. An incredible experience is watching the washing machine action as the Tuna's wildly feed on bait balls they have pushed to the surface. Panama tuna fishing action can last thru mid August, so there is a good window to experience one of the most exciting fights!
Tactics for Landing Tuna
Catching a Tuna relies heavily on the skill of the skipper. Boat handling when approaching boiling Tuna is critical and often misunderstood. Panama Nautical Club uses a number of different methods when fishing tuna in Panama.
Depending on the feeding conditions each method will provide excellent results:
Live bait rigged to skip and swim, typically we rig Bonita or blue runners for trolling Tuna.
Top water casting with stick bait is very successful when the Tuna are boiling on the surface.
Chumming the water with frozen sardines is a great method to bring the tuna to the surface.
Jigging can also be highly successful for yellowfin with a artificial lure.
Live bait is rigged on arrival and slow trolled in hoping to gaining interest.  Dolphin are a real nuisance for the crew when hunting tuna as they attack and kill the baits.
 
Fighting a Large Tuna 
Yellowfin tuna is a highly prized catch in the Sport. Many say "pound for pound" Panama Yellowfin Tuna is one of the most challenging catches.
Consider booking a vessel with a fighting chair if you are serious about landing a large 350 lb cow tuna. Our Captains at Panama Nautical Club are all very experienced and passionate about their fishing. If you are planning a Panama Tuna Fishing Trip and need some advice please don't hesitate to contact us. If you want to talk Panama Tuna Fishing, we can do that all day.